"BORN AGAIN IN BERKELEY"
Theresa has a secret. In the Bay Area, where people are flinging open their closet doors, she's not sure she'll be accepted.  Help Theresa come out………as a Christian.
Sunday, September 23rd – "Solo Sundays" 
20 minute performance (with three other performers-I go on first!)
Stage Werx, 446 Valencia Street, San Francisco
Doors at 6:30pm, show at 7pm. $15 at door
THE FOUR PERFORMERS: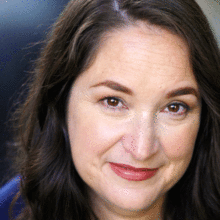 THERESA DONAHOE
————————————–
"Born Again in Berkeley"
Theresa's atheist boss makes fun of her for being a Christian every opportunity he can get.  So imagine her surprise when she finds out the reason he trusts her to cat-sit for him at his Oakland apartment while he is out town is because . . . he knows she will take care of his cats, she won't drink his wine, and she won't have anyone in his bed.
Since Theresa's boss is out town most of the time, she pretty much moves into his place- rent free.  She clears out a couple of drawers, takes up half his closet, and puts up Christian themed magnets and stickers all over the apartment.
But when her boss finally comes back into town, he takes them all down – except for the ones by the cats litter boxes.  When she asks him why, he says,
Well, Its up to the cats to decide what faith they want to believe in.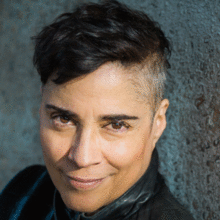 MARGA GOMEZ
——————————————
"Latin Standards"
Marga is a driven adult child of a blustery Cuban showman. As an impractical tribute to his memory, she defies reason and launches a hipster comedy night at "Esta Noche," a doomed Mission district drag club, during the onset of San Franciscos gentrification crisis. Margas girlfriend, who is too young and too blonde, worries Marga is committing career suicide and reads her all the Esta Noche bad Yelps from off of her phone in passionate vocal fry.  And still Marga persists, cheerfully promising,  "Esta Noche might smell like bleach and urinal cake now. But potpourri can fix that. I'll buy all the potpourri in town. Because my father taught me you have to spend money to make money!"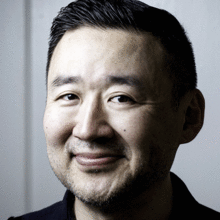 KENNY YUN
______________________________________
Couch Potato Panda Rituals
It's 1:30am. Kenny is paralyzed on the couch. Bay Area new agers told him to move on so it should be easy. Texting him memes of unicorns shitting zen quotes and rainbows fixes everything, right?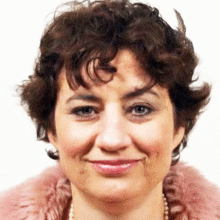 ANNETTE ROMAN
————————————–
"Inauguration Vacation"
January, 2017: Annette flies 3,000 miles to protest Trumps inauguration. This isn't anything like the inauguration she attended eight years ago… And then she is accosted by a certain infamous conspiracy theorist recently banned from social media platforms. Given her commitment to non-violent communication, how will she handle his incoherent blast of invective and condescension?
FUTURE PERFORMANCE DATES FOR "BORN AGAIN IN BERKELEY":
Saturday-Sunday, October 20-21- Part of the "Times Unseen Festival"
The Marsh Theater, San Francisco
More information to come…
And in other news…
IT'S A SCREAM BABY!
Back in 1996, for three months of my life, I worked on the horror movie "Scream" as a stand-in for Neve Campbell.  It was only the second time I had ever been on a movie set and little did I know that this little low budget indie movie filming in Sonoma County, would end up being a sleeper hit, spawning three sequels, and grossing over $200 million dollars?
Celebrating the loyal fan base of Scream, this upcoming Halloween weekend (October 27-28) is an event titled "Scream Comes Home" that will be taking place in Tomales Bay at one of the main locations we filmed at.  I reached out to the producers to simply ask about getting a discount for this event, and instead, ended up being asked to join a Q&A panel with other cast and crew members.  I haven't been back at this location since working on the movie and am looking forward to sharing memories with the fans.